Wear your prosthesis in the pool, shower, or at the beach. From the versatile 3R80 shown above to the 3WR95 and Aqualine system featured here, we provide multiple options ideal for both below-knee or above-knee amputees.
No matter whether it's chlorine to bath water, moisture won't wear on the Aqualine system. With added traction on the foot, you'll feel confident and secure getting out of the shower or walking by the pool.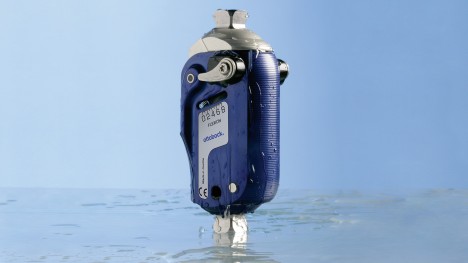 Added stability
The 3WR95 Aqua knee includes a manual lock that prevents knee flexion, allowing you to walk and stand in wet areas. You'll be able to disengage the lock with the flip of a switch, allowing your knee to bend.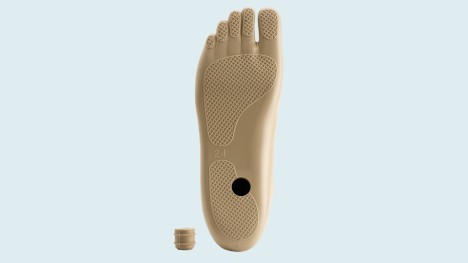 Keep treading
The lightweight 1WR95 Aqua Foot has treads on the sole for extra traction in slippery areas. The anti-slip components increase confidence while walking along the pool or getting out of the shower. The foot is sealed on the top against water, and includes a plug at the bottom.
Quick drying
This clear silicone liner dries quickly. Plus, the non-stick material makes it easier to put on and remove the liner while still providing the connection you need for a good fit. The see-through material helps you detect any hotspots or skin irritation without removing the liner.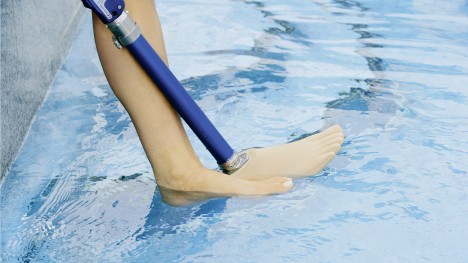 Simple cleaning
The pylons and adapters are covered with protective coatings to resist wear and corrosion. With galvanized bolts, all components of the Aqualine can be rinsed with clean water after use in bath, salt, and chlorine water.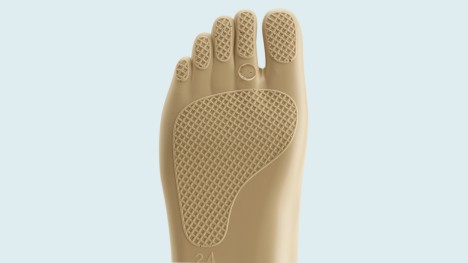 Slide on sandals
The sleek shape with defined toes make your foot appear natural. A separate big toe allows you to easily slip on sandals and feel more confident at the beach.
Leave a reply